We Service All Brands & Models
Same & Next Day Appointments
No-Obligation, Risk-Free Quotes
3 Years Warranty For Parts
Types of Freezer We Repair
These household appliances are used to preserve foods between 25 and 10 degrees F⁰ for use usually within a few weeks or months at most. They have become one of the most common ways for people to preserve meat and other foods.
Upright Freezers
Chest Freezers
Built-in Freezers
Drawer Freezers
Under Counter Freezers
Get your discont
Enjoy this special offer for your Freezer Repair.
$25 OFF
On Freezer Repair
Redeem online on repairs only.
Use Coupon
Common Freezers Issues
Our technicians have the expertise needed to troubleshoot and repair your freezer, regardless of the problem. Listed below are the most frequent issues we see: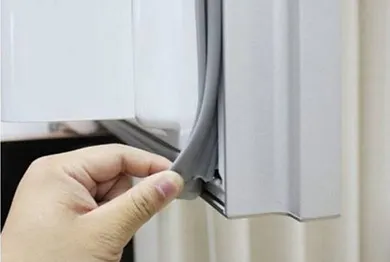 Water On The Floor?
If you've notice water either leaking from your freezer or pooled up on the ground below, there are a few different culprits that could be at play. For starters, a simple, yet very common issue is that the freezer's door seal has worn out, which allows warm air to get inside, causing excessive frost and condensation. This might seem frustrating, but a worn-out door seal is a relatively simple and inexpensive fix. To check your door seal, simply inspect it to see if it looks cracked, split, or broken in any way.If the seal does, in fact, appear to be worn out, it will need to be removed and replaced with a new one. On the other hand, if the seal still appears intact, and you're still getting water on the floor, you might have a bit more of a serious problem.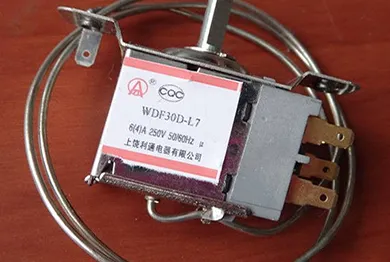 Checking The Thermostat
Yet another common reason that a freezer might leak could be caused by an issue with the unit's thermostat. Therefore, the next thing to check is that your freezer is, in fact, set at an appropriate temperature. Far too often we get calls from homeowners or business owners only to find out that someone has accidentally reset the thermostat.
So make sure to double-check this, which could save you both time and money. However, if you're still experiencing a leak, and your temperature is set properly, the thermostat might be faulty, or the problem could be coming from elsewhere in your unit.
Other Common Causes
Although freezers are simple in nature, the mechanics inside your unit are complex, involving pumps and fans, which all help to circulate coolant, as well as the cold air inside the unit itself. When any one of these components fails to function properly, your freezer is liable to breakdown, causing issues like leaks or improper temperatures.
Whether you're experiencing a leak, or have a unit that simply isn't cooling properly, your issue could be caused by a faulty internal component, which might require professional assistance to repair. If unable to diagnose or repair your freezer issue yourself, or you suspect a more complex issue to do with a pump or fan, don't hesitate to give us a call!
What Our Customers Say About Us
156 reviews on
Catherine Helmholz
2023-08-26
My washing machine had on and off problem and required emergence service. So I contacted the store from google. The service was smooth and they work with skilled and effective workers. They offer home service and the service man were also kind and patient to solve the issue.
Marilee Hulgan
2023-06-10
What experience....? took him 3mins and he charged me 65.00 checked one thing and he was done I asked about a part he said it was too expensive to order and left.
I had a wonderful experience working with Ramics Repair. Alex was professional, efficient, and knowledgeable. He took the time to explain what was wrong with my dishwasher and how he would fix it. He also communicated clearly about the costs and was able to work with my home warranty company. After repairing the problem, he even took the time to adjust the alignment of my dishwasher to make it easier to close and replaced a screw that had been missing. I would highly recommend Ramics Repair.
Liratexan The Israelite
2023-05-27
Janet Jacobson
2023-05-26
Christopher Lonergan
2023-05-24
The technician was excellent! He was on time, knew his stuff, and worked efficiently. Great service!
Ramics-repairs Inc is the best👌 The service man, Aleksey, came on time, got fridge fixed on timely manner with a reasonable repairs cost. He his so professionally and experienced individuals. I will recommend the company and the company's service crew including Aleksey to anyone around here who needs the kind of services they offer. Thank you Ramics-repairs Inc, thank you Aleksey.
Repair of All Appliance Brands
We service over 70 brands, so you don't need to call two companies if you own appliances from different brands. These brands include Amana, Bosch, Dacor, DCS Fisher & Paykel, Frigidaire, GE, Jenn Air, Electrolux, KitchenAid, Liebherr, LG, Maytag, Miele, Thermador, Sub-Zero, Samsung, Sears Appliances –Kenmore, Viking, Whirlpool, Wolf and many more. Most of our repair bookings for appliance repairs are attended on the same day.