We Service All Brands & Models
Same & Next Day Appointments
No-Obligation, Risk-Free Quotes
3 Years Warranty For Parts
Types of Dishwasher We Repair
While you can still wash your dishes by hand, when you're accustomed to using a dishwasher to lighten the load, breakdowns can be a disruption. You might think that if you buy a specific brand, it won't break down. But the reality is that even the best brands out there can malfunction at any time. When this happens, you want to have the best team in your corner ready to assist you.
The highly-trained technicians at Ramics Reapair can repair your machine quickly and affordably. You won't have to search for another company to fix a dish-washing machine. With so many years of experience, we know how to repair all kinds of dishwashers.
Buil-In Dishwashers
Double Dishwashers
Portable Dishwashers
Countertop Dishwashers
Get your discont
Enjoy this special offer for your Dishwasher Repair.
$25 OFF
On Dishwasher Repair
Redeem online on repairs only.
Use Coupon
Common Dishwasher Issues
Our technicians have the expertise needed to troubleshoot and repair your dishwasher, regardless of the problem. Listed below are the most frequent issues we see: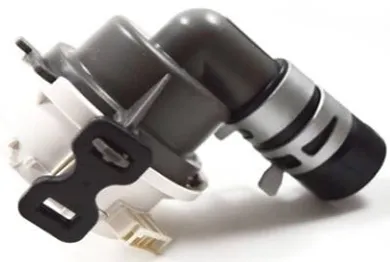 Defective drain pump
The dishwashers drain pump can become clogged with debris or wear out resulting in noisy operation. You can try cleaning out any debris or replace the pump altogether.
Malfunctioning circulation pump
Over time, the bearings inside the circulation pump can fail, creating a continuous droning sound when the appliance is running. If this happens, the entire circulation pump assembly will need to be replaced.
Worn Water Inlet Valve
The water inlet valve opens to allow water to enter the dishwasher at various times during operation. The diaphragm inside the valve could deteriorate and deform over time. When this happens, the water passing through the diaphragm can produce a loud buzzing or squealing sound. Replacing the inlet valve with a new one should eliminate the noise.
Damaged Impeller
The circulation pump motor uses an impeller to force water up through the wash arms. Noise can be caused by a broken impeller fin or by a damaged impeller scraping against the pump housing. Depending on your model, you may be able to replace the impeller independently of the motor.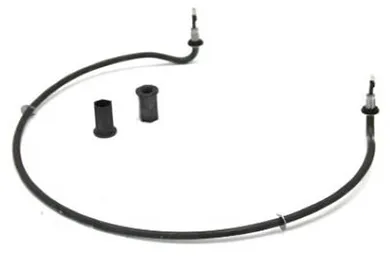 Malfunctioning heating element
Some dishwasher models use a heating element to dry the dishes. Over time, the element can fail. You can use a multi-meter to test the element for continuity a continuous electrical path present in the part. If the element tests negative for continuity, you will need to replace it with a new one.
Damaged vent assembly
This problem can be encountered with nearly any appliance. It may be a result of a short, burnt fuse or damaged circuitry.
Defective Vent Fan Motor
Defective Limit Switch
Models, using a heating element, will have a limit switch that will shut off power to the element if the component gets too hot. If the switch fails, the heating element may not get any power at all again. You can use a multi-meter to test the switch for continuity.
Malfunctioning Dispenser Component
Depending on the dishwasher model, the dispenser may have a number of components that can potentially fail, including a spring, lever, or actuator.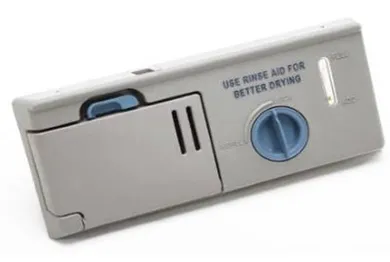 Defective detergent dispenser
Since dispenser components cannot always be replaced individually, you will often have to replace the entire dispenser assembly itself.
Faulty timer
This is usually an issue with the burner itself, the receptacle, or the switch. A great way to troubleshoot whether it's a faulty burner or a power issue is by turning another burner on to see if it works. If none of your burners are working, it's an issue with your power source. Our team can help pinpoint the source of the problem.
Faulty Main Control Board
If your dishwasher has a main control board instead of a timer, the board can fail in the same way. While neither a timer nor control board can be easily tested, you can inspect both for signs of burning or a shorted out component.
What Our Customers Say About Us
156 reviews on
Catherine Helmholz
2023-08-26
My washing machine had on and off problem and required emergence service. So I contacted the store from google. The service was smooth and they work with skilled and effective workers. They offer home service and the service man were also kind and patient to solve the issue.
Marilee Hulgan
2023-06-10
What experience....? took him 3mins and he charged me 65.00 checked one thing and he was done I asked about a part he said it was too expensive to order and left.
I had a wonderful experience working with Ramics Repair. Alex was professional, efficient, and knowledgeable. He took the time to explain what was wrong with my dishwasher and how he would fix it. He also communicated clearly about the costs and was able to work with my home warranty company. After repairing the problem, he even took the time to adjust the alignment of my dishwasher to make it easier to close and replaced a screw that had been missing. I would highly recommend Ramics Repair.
Liratexan The Israelite
2023-05-27
Janet Jacobson
2023-05-26
Christopher Lonergan
2023-05-24
The technician was excellent! He was on time, knew his stuff, and worked efficiently. Great service!
Ramics-repairs Inc is the best👌 The service man, Aleksey, came on time, got fridge fixed on timely manner with a reasonable repairs cost. He his so professionally and experienced individuals. I will recommend the company and the company's service crew including Aleksey to anyone around here who needs the kind of services they offer. Thank you Ramics-repairs Inc, thank you Aleksey.
Repair of All Appliance Brands
We service over 70 brands, so you don't need to call two companies if you own appliances from different brands. These brands include Amana, Bosch, Dacor, DCS Fisher & Paykel, Frigidaire, GE, Jenn Air, Electrolux, KitchenAid, Liebherr, LG, Maytag, Miele, Thermador, Sub-Zero, Samsung, Sears Appliances –Kenmore, Viking, Whirlpool, Wolf and many more. Most of our repair bookings for appliance repairs are attended on the same day.