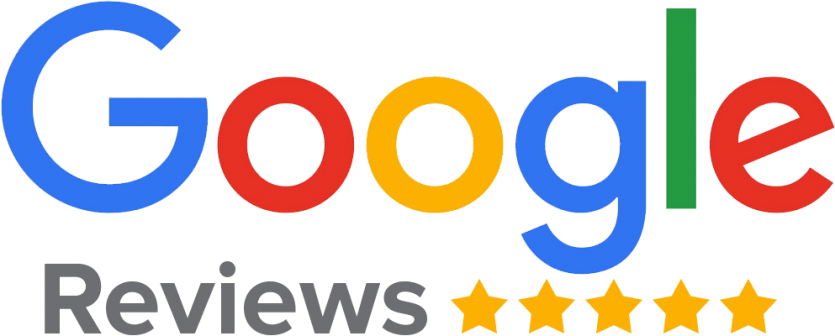 Microwave Oven Repair Services
Repair service for all US-sold appliance brands
Same-day microwave repair service of all types and common brands of built-in microwaves, countertop microwaves, microwave drawers and over the range microwaves. Call us now to get your microwave back to work as it should.

We Service
All Brands & Models

Same & Next Day
Appointments

No-Obligation,
Risk-Free Quotes

1 Year Warranty
For Parts & Labor
Types of Microwaves We Repair
For several decades now, microwaves have been making cooking tasks faster and easier. Even for dedicated home chefs, the microwave can boil water, defrost, and liquefy ingredients with far greater efficiency than purely stovetop cooking. However, the microwave is one of the most difficult and dangerous appliances to repair at home, in spite of a great number of DIY videos everywhere. Thus, you should contact the professionals if you face problems and need microwave repairs.
Enjoy this special offer for your Microwave Oven Repair Services.
On Microwave Oven Repair Services
Redeem online on repairs only.

Common Microwave Problems
Our technicians have the expertise needed to troubleshoot and repair your microvawe, regardless of the problem. Listed below are the most frequent issues we see:
Microwave Oven Doesn't Turn On
Most of the time the problem can result from a blown fuse or a damaged door switch. However, it is still important to remember that a blown fuse itself may be an indication of a bigger problem. If your appliance doesn't seem to receive power at all we would recommend you to check if the electric outlet works properly by plugging in a lamp or a small appliance before inviting a technician.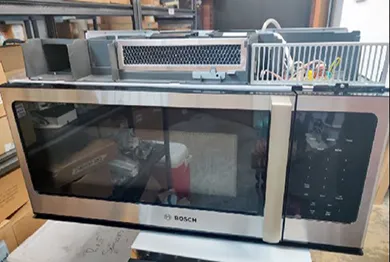 Microwave Turns On, But Won't Heat
This problem may be a result of a faulty circuit board, or one of the relays. Sometimes it may indicate an issue with a magnetron, transformer or the capacitor.
Turntable Doesn't Turn
The most frequent cause of the issue is a broken turntable motor. Sometimes you may have to replace the drive coupling or the tray support as well.
Controls Are Malfunctioning or Not Working
If the buttons, display or control board of your microwave are broken or not responsive we will be delighted to carefully troubleshoot the problem and replace the broken part if needed!
Microwave Runs and Then Stops
The most frequent reason for this malfunction is a short within the circuitry. Sometimes you may have to replace the diode or the capacity. It is still necessary to conduct proper diagnostics and check the microwave parts for continuity.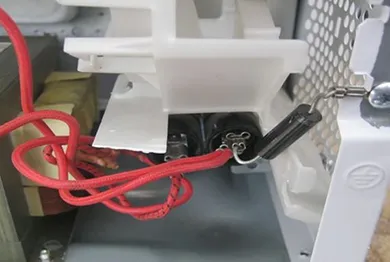 Microwave Is Sparking
In case there are no metal objects inside the microwave and you use proper microwave-compatible tableware the problem most likely lies in a faulty high-voltage diode. Other frequent problems include light not turning on and a convection fan not working.
What Our Customers Say About Us
Repair of All Appliance Brands
We service over 70 brands, so you don't need to call two companies if you own appliances from different brands. These brands include Amana, Bosch, Dacor, DCS Fisher & Paykel, Frigidaire, GE, Jenn Air, Electrolux, KitchenAid, Liebherr, LG, Maytag, Miele, Thermador, Sub-Zero, Samsung, Sears Appliances –Kenmore, Viking, Whirlpool, Wolf and many more. Most of our repair bookings for appliance repairs are attended on the same day.