We Service All Brands & Models
Same & Next Day Appointments
No-Obligation, Risk-Free Quotes
3 Years Warranty For Parts
Types of Cooktop We Repair
A kitchen is a place for gathering with loved ones, where you can enjoy home-cooked meals and time spent together. Therefore, having a functional cooktop is crucial if you want to get the full use and enjoyment out of your kitchen; without one, entertaining can quickly become nearly impossible.
Having a cooktop with problems can be frustrating, and chances are that if you're reading this, you're already having some sort of issue with your cooktop. Whether the cooktop burners won't heat, parts are broken, or you're having a deeper issue, your problem needs to be resolved quickly and as efficiently as possible. Fortunately, cooktop issues don't have to be permanent, and there are many ways to get your cooktop repaired fast.
Seeking out Ramics Repair is an excellent first step. We can help you with all cooktop installation, servicing, and repairs needs, so that you can get back to cooking in no time.
Get your discont
Enjoy this special offer for your Cocktop Repair.
$25 OFF
On Cocktop Repair
Redeem online on repairs only.
Use Coupon
Common Cooktop Issues
Our technicians have the expertise needed to troubleshoot and repair your cooktop, regardless of the problem. Listed below are the most frequent issues we see:
Cooktop Won't Turn On
This is usually an issue with the burner itself, the receptacle, or the switch. A great way to troubleshoot whether it's a faulty burner or a power issue is by turning another burner on to see if it works. If none of your burners are working, it's an issue with your power source. Our team can help pinpoint the source of the problem.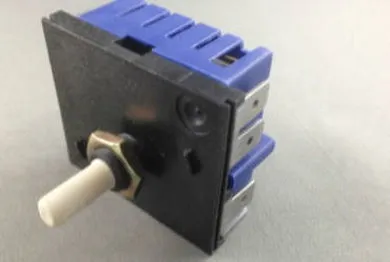 Electric Element Won't Heat Up
This is often due to a poorly functioning or broken switch. This is something we are quite familiar with and can easily fix. You might also have an issue with your switch if your burners are too hot or lack temperature control.
Ignitor Not Working Properly
Sometimes, a cooktop's ignitor may spark sporadically or not spark when expected. This is another problem that can easily put a damper on your next big meal. Fortunately, this is an easy fix and can be done by any of our experienced technicians.
Gas Flow Seems To Be Blocked
Poor or block gas flow can stem from a few possible areas on your cooktop: damaged controls, faulty pipes, or extra debris hidden within the cooktop. Given that the process of the gas flow in cooktops is a bit more complex, it's best to let the professionals at Denver Appliance Repair take care of the problem for you.
A Physical Part Is Broken
There is a huge variety of incidents that might lead to a physical part breaking; the most common is simple wear and tear. Fortunately, our team services many major appliance brands and can always find affordable replacement parts that are compatible with the warranty of your cooktop.
What Our Customers Say About Us
156 reviews on
Catherine Helmholz
2023-08-26
My washing machine had on and off problem and required emergence service. So I contacted the store from google. The service was smooth and they work with skilled and effective workers. They offer home service and the service man were also kind and patient to solve the issue.
Marilee Hulgan
2023-06-10
What experience....? took him 3mins and he charged me 65.00 checked one thing and he was done I asked about a part he said it was too expensive to order and left.
I had a wonderful experience working with Ramics Repair. Alex was professional, efficient, and knowledgeable. He took the time to explain what was wrong with my dishwasher and how he would fix it. He also communicated clearly about the costs and was able to work with my home warranty company. After repairing the problem, he even took the time to adjust the alignment of my dishwasher to make it easier to close and replaced a screw that had been missing. I would highly recommend Ramics Repair.
Liratexan The Israelite
2023-05-27
Janet Jacobson
2023-05-26
Christopher Lonergan
2023-05-24
The technician was excellent! He was on time, knew his stuff, and worked efficiently. Great service!
Ramics-repairs Inc is the best👌 The service man, Aleksey, came on time, got fridge fixed on timely manner with a reasonable repairs cost. He his so professionally and experienced individuals. I will recommend the company and the company's service crew including Aleksey to anyone around here who needs the kind of services they offer. Thank you Ramics-repairs Inc, thank you Aleksey.
Repair of All Appliance Brands
We service over 70 brands, so you don't need to call two companies if you own appliances from different brands. These brands include Amana, Bosch, Dacor, DCS Fisher & Paykel, Frigidaire, GE, Jenn Air, Electrolux, KitchenAid, Liebherr, LG, Maytag, Miele, Thermador, Sub-Zero, Samsung, Sears Appliances –Kenmore, Viking, Whirlpool, Wolf and many more. Most of our repair bookings for appliance repairs are attended on the same day.